How to take care of eyelash extensions?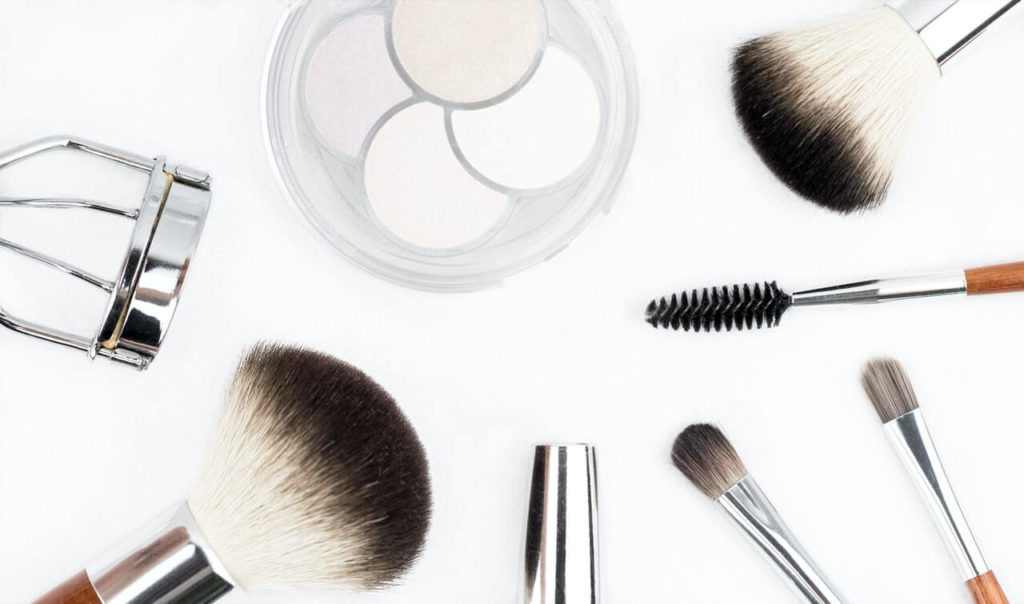 Extended eyelashes, just like natural ones, are very delicate. If you want to enjoy the long-lasting effect of extended and thickened lashes, you should take special care of them. Appropriate care affects both the durability of the eyelashes and the bonding of the adhesive. The indications include the use of micellar liquid, avoiding a swimming pool, solarium or sauna, as well as resigning from the curler. What else is worth noting?
Eyelash extensions in a professional beauty salon
Eyelash extensions are an extremely popular cosmetic service and a method of extending and thickening natural hair. It is a very convenient solution, thanks to which you will shorten the time of morning treatments, you will look good at any time of day or night, and you will not worry about your mascara run by accident. The standard eyelash extension technique is the 1:1 technique, where one polyester fibre lash is attached to one natural lash – this is where the name one to one comes from. Thanks to such a treatment you will get a natural effect of dense and long eyelashes. Their thickness and length are selected according to individual client's preferences. If you want to emphasize your look even more, you can use volumetric or mixed method.
It is extremely important to choose a proven beauty salon, where an experienced stylist will perform the correct and safe application. You will be sure that the materials used (both eyelashes and adhesive) are safe, for your skin and health. A specialist will advise you on the best method, materials and how to look after eyelash extension. An additional advantage of our salon is the fact that all the products we use are vegan and have not been tested on animals.
Today we will present some universal advice on how care for eyelash extension, but remember: each of you is different, we approach each one individually and we want to advise the best solutions. We want the application of eyelashes to remain on your eyelids for as long as possible and to be sure that you are satisfied with our services.
Eyelashes care immediately after application
Dry environment
48 hours after eyelash extensions, do not rub your eyes and try not to touch the lashes. During this time, it is also important to avoid high temperatures and humid environment. This means that up to two days after the eyelash extensions treatment it is better to avoid places like swimming pool or sauna. During this time, you should also avoid hot baths or long showers, as the steam could adversely affect the bonding of the adhesive. When washing your face, try to avoid the eye area.
Do not use oily cosmetics
Take special care when using different types of cosmetics in the eye area. Avoid oily cosmetics that could dissolve the adhesive. Some cosmetics, while well suited for removing eye make-up and cleaning the area around the eyes, can weaken extended eyelashes and lead to their faster loss. Remember to avoid strong eye make-up if possible. Also, do not use water-resistant eye cosmetics (mascara or eyeliner). Avoid greasy lotions and avoid the eye area when applying creams. Many clients wonder how to clean eyes with eyelash extensions. Choosing water alone may not be a good solution – it is best to choose water-based cosmetics with a mix of nutrients. When removing eye make-up with eyelash extensions, remember not to rub them. Apply micellar liquid on a cotton pad, then gently apply it to the eyelid and wait a few dozen seconds for the liquid to dissolve the cosmetic. Use bamboo or dust-free swabs that will not leave fibres on the eyelash line.
Try not to touch the eyelashes
Don't rub your eyes, don't pull or tear out your eyelashes. Forget about the curler too – although it curls natural eyelashes effectively, it can break the attachments. When you feel an itch on your eyelid, try to touch it gently with your fingernail. Additionally, try to be extra careful while lying down or sleeping – we advise you to sleep on your back. This way, your eyelashes will not rub against the pillow and will not crumple.
How to take care of extended eyelashes for a few weeks?
In addition to the above-mentioned recommendations immediately after applying eyelashes, it is worth taking care of them also in the following weeks. You still need to be especially careful during make-up removal, do not use waterproof cosmetics, greasy liquids and creams, do not use cotton pads or other hygiene products containing fibers. Do not rub, touch or tear out eyelashes.
Every day, however, take care of eyelash hygiene: wash your eyelashes and eyelids with specialized products, use recommended fixatives, matting tissue for your face to avoid transferring secreted sebum to your eyelashes, comb your eyelashes with a dry brush only.
Is it worth extending and caring for eyelashes?
Convenience, time saving, incredible eye contouring, beautiful appearance at any time of day or night – these are just a few of the advantages of wearing eyelash extensions. Properly performed application and following the recommendations of specialists will keep your eyelashes on the eyelids even for a month. If you take proper care of your eyelashes, it is enough to complete the infills lash once a month. Extended eyelashes fall out with natural ones and this is completely normal.
The cycle of growth and loss of natural eyelashes is directly related to the loss of attached tufts.:
1st week – about 20 lashes fall out;
2nd week – about 40 eyelashes fall out;
3rd week – about 60 eyelashes fall out;
For many people it is necessary to complete the infills lash in the areas from which the natural eyelash falls out with the attached tuft. Proper care for the eyelashes, proper application and regular replenishment will make the eye setting look beautiful and fresh all the time. Of course, each client's eyelashes fall out at different periods. Everything depends on the density of hair and individual predispositions of the eye. When using new cosmetics, it is important to make sure that the hair does not fall out too quickly. Using our services, you are guaranteed to be taken care of individually. If you're not sure when to book your next appointment, talk to the specialists in our salon. We will try to advise you on the best solution.
Remember that if you take proper care of your eyelashes, the effects will be visible much longer. This will not damage your natural hair or skin. Eyelash extensions and thickening is an ideal solution for women who want to save time, are busy, have no patience for everyday make-up or are allergic to the ingredients contained in mascaras. Feel free to familiarize yourself with our offer (we also do lash lift and tint), and if you have any questions – contact us directly! We will be happy to answer all your questions and advise you on the best solutions.
How to look after eyelash extension – tips in a nutshell
To sum up, taking care of extended eyelashes is an obligatory activity you should take into account. Not only the right application is important. We have suggested how to take care of eyelash extensions and it is up to you to follow the recommendations – after all, it is not only about your appearance, but also your well-being, safety and health.
A summary of all the advice:
be careful with eye make-up removal.
avoid oily cosmetics.
use micellar fluid.
do not use fiber-containing hygienic articles.
do not rub your eyelashes.
do not pull or tear out the eyelashes.
try not to touch the eyelashes.
limit visits to saunas, swimming pools and steam rooms.
try not to get your face wet while showering or bathing. 
do not use waterproof eye care products. 
do not use a curler.
take care of eyelash hygiene.
wash your eyelashes only with special products designed for this purpose.
use face matting tissues.
gently comb your eyelashes with a dry brush.