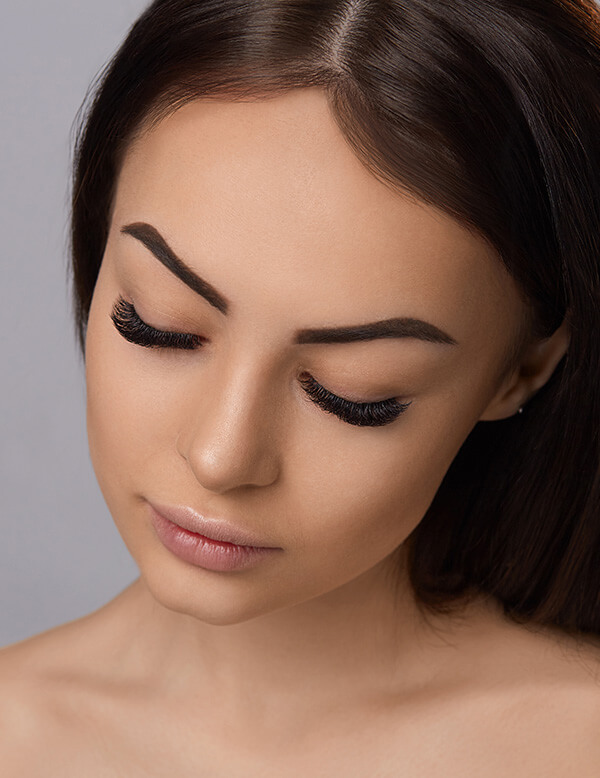 Perfect Look in Sydney
Eyelash Extension is a revolutionary, semi-permanent, exclusive treatment which will make you look fabulous 24/7. The treatment enhances the length and volume of eyelashes. With a lash extension, you can enjoy your holidays and special occasions like weddings, birthdays or an anniversary. It's a perfect treatment for daily life too and for every busy woman who doesn't have time to perform daily eye make-up. At the Star Lash Studio, we are offering classic, volume or hybrid eyelash extension. Our experienced lash stylists will discuss with you the best method for your natural lashes and personal needs. Say goodbye to mascara smudges and say hello to eyelash extensions!
About us - Star Lash Studio
Star Lash Studio was created from the passion of Lash Extensions.
My name is Julia Pasik, and I've been in the beauty business since 2008 when I finished my first eyelash extension course. Since then, I have participated in over 20 different courses all around the world related to the beauty industry. For my team and me, it is not only a way to earn money, but do what we love to do on a daily basis.

We fulfill the dreams of our clients who want beautiful, extended and thickened lashes. We train on an ongoing basis, which allows us to offer our clients the most modern methods in styling and lash extensions.
Client satisfaction is our number one goal.
Lash extensions Sydney
Our Studio is located in the commercial district of Bondi Junction, so you can easily reach us. Easy access from almost anywhere makes the best lash extensions always within your reach. If you care about a professional service, opt for captivating eyelash extensions or the lash lift in Star Lash Studio.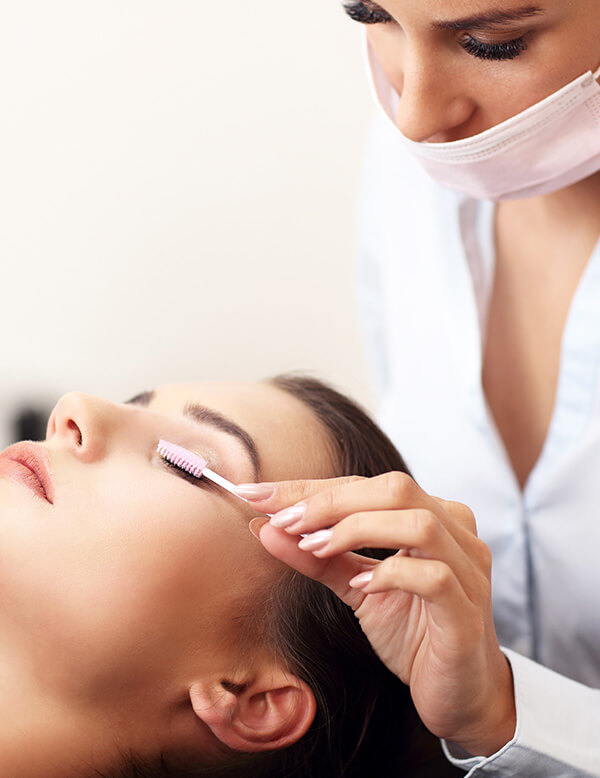 Best eyelash extensions Sydney - available methods
In Studio Star Lash we perform lash extension with different methods. If you care about the natural effect of the marked eye, opt for the 1:1 method. Your lashes will be extended and subtly thickened to enhance your look.
In our studio, we also make eyelash extensions using russian volume lashes. Lash extensions from this part of our offer allow to achieve a spectacular effect of extended and thickened lashes. Depending on the chosen degree of thickening, we can build a setting for your eye, which will tempt and delight. If you dream of a captivating look, think about volumetric eyelash extensions.
Another method is hybrid eyelash extensions, which allows to achieve a natural effect while adding density. The lash extensions using the hybrid method are for women who want to thicken their lashes but are afraid of volumetric methods.
Eyelash lift Sydney Bondi Junction
An alternative option is the Elleebana Lash Lift treatment which is lifted lashes that can last up to 12 weeks with jus one safe professional treatment. The results are retained even after showering or swimming.
Lash Lifting opens the eyes, gives the appearance of longer, thicker, darker lashes and offers less maintenance than eyelash extensions.
Eyelash extension Sydney cost
Eyelash extension cost depends on the chosen method. It should also be borne in mind that prices for eyelash extension Bondi junction in Sydney vary due to the quality of lashes used for the treatment. At Studio Star Lash we use high quality lashes and products that will not harm our clients in any way. Nevertheless, eyelash extension cost we offer is attractive, and with such a phenomenal effect, this cost becomes really small.
Vegan product - Star Lash Studio
Respect for the natural environment and taking care of your safety and satisfaction has made us use only vegan products in our studio. We don't want to make the external look more attractive through animal suffering or pollute the environment. If you also share these values, you are in a good place! Lash Star Studio uses vegan products that have not been tested on animals. This applies to both eyelashes, pads and other devices and accessories used to thicken eyelashes in our studio.
In our offer and price list you can see that we make extensions using mink or silk lashes. However, we want you to know that mink and silk lashes is a conventional name introduced to the market by manufacturers of this type of cosmetics, which in this case does not indicate the material from which the lashes are made, but the method and their type known in the cosmetic industry. Both versions of eyelashes are made of polyester fiber. They are synthetic, but also safe for the eyes and skin.
Mink lashes have a more matt finish and resemble natural lashes. They are most often chosen for everyday styling.
Silk lashes are durable, resilient and resistant to various types of deformation. They harmonize well with natural eyelashes. They have a more glossy finish, which gives the so-called theatrical effect. They are suitable for Russian Volume eyelash extensions as well as for daily 1:1 styling of lashes.
Our vegan and synthetic lashes are ideal for people who, like us, love nature. It is also a great service for women who are looking for the best lash extensions in Sydney. Products that are not from animals or have not been tested on them are also great if you suffer from all sorts of allergies. Synthetic high quality lashes do not cause allergies and are safe and comfortable to wear.
Best eyelash extension - Bondi Junction
Let's take a look at the Bondi Junction district, where our eyelash extension studio is located. It is not without reason that we provide services there! We want you to feel good not only in our studio, but in the whole district. Bondi Junction is a very good location to spend time relaxing and having fun. We chose this area because we know that this is the place that is waiting for you! Do you want to go shopping, eat in a fancy restaurant, go to the cinema? No problem! After a visit to our studio you can do whatever you want. Our eyelash extension studio is located in the heart of Bondi Junction, less than 3 km from Bondi beach. Can you imagine that this way you can go to the beach with your new beautiful eyelash extensions and catch the eye of every passer-by?
We invite you to the best lash extensions in Sydney in the popular Bondi Junction area. Russian volume lashes, lash lift and tint, 1:1 extensions - choose the service that best suits your expectations.
Eyelash lift and tint - Sydney
Do you want your lashes to rest? Are you looking for an effective way to strengthen and thicken your eyelashes, which will be an alternative to traditional lash extension styling? We have a solution for that! We offer best lash lift in Sydney in a great location: Bondi Junction, a luxurious studio, great price and under the care of an experienced stylist. Eyelash lift and tint does not damage natural eyelashes, does not weigh them down and at the same time provides a natural effect of thickened and strengthened eyelashes.
You will see that such a frame of the eye will appeal to your taste! We bet on making you feel great in every version, so we offer services tailored to your needs and expectations. For important celebrations, such as a wedding, we can offer eyelash extensions using the Russian Volume method. For everyday use, we advise 1:1 method with silk or mink lashes. On the other hand, if you want to extend your natural eyelashes without using synthetic equivalents, we can perform eyelash lift. Both eyelash lift and eyelash extensions in Bondi Junction are safe treatments carried out by a qualified and experienced specialist.
If you are looking for a professional studio for eyelash extensions and care close to your place - you are in the right place. Check out our gallery and price list, use the knowledge contained on the blog and do not forget to follow us in social media! We are sure that just one visit to our studio will be a unique event for you and start a beautiful adventure with eyelash extensions. Give yourself a beautiful, stunning and expressive look.
Price list
Lip Blush Cosmetic Tattoo
Lip Blush Cosmetic Tattoo (3h)
* Introductory offer
*300$
Lip Blush Touch-up* (1h 30min)
* 6-8 weeks after first appointment
150$
Dermaplaning


Dermaplaning (1h 20 minutes)
Full treatment with 2 steps of deep skin cleansing, serum, collagen mask

120$

Dermaplaning + Dermapen 4 (1h 30min)

300$

Dermaplaning + Chemical Peel & Mask (1h 30min)

160$

Dermaplaning + Ultrasonic Face Cleansing (1h 30min)

150$
Dermapen 4 (Skin Needling)


Dermapen 4® Face & Neck (1h)

260$

Dermapen 4® Face, Neck & Décolletage (1h 30min)

300$

Dermapen 4® Face & Neck | 3 pack (1h each)

690$

Dermapen 4® Face & Neck | 5 pack (1h each)

1050$
Treatment with the use of Microdermabrasion
(1h 20 minutes)
120$
Ultrasonic


Express Ultrasonic Facial – aka Cavitation Peel (30min)

60$

Full Ultrasonic Facial Cleansing (1h)

100$
Express Chemical Peel Treatment (30min)
60$
Face Cleansing Treatment (1h)
100$
Advanced Face Treatment with Relaxation (1h 30min)
150$
Russian Volume Eyelash Extension
2D up to 8D
Russian Volume – 2D, 3D or 4D (1h 45min)
160$
Russian Volume – 5D (2h 15min)
190$
Russian Volume – 6-8D+ (2h 45min)
230$
Old Lashes Removal (20min)
35$
2D, 3-4D Russian Volume Infills


Up to 2 Weeks Infill (1h)

85$

Up to 3 Weeks Infill (1h 15min)

105$

Up to 4 Weeks Infill (1h 30min)

135$

Over 4 Weeks 2D, 3-4D Infill (1h 45min)

160$

Have makeup on? Lost more lashes than usual? Add more time for a fuller effect! (+15min)

30$

Lash Tint | For a stronger effect! (15min)

25$
5D Russian Volume Infills


Up to 2 Weeks Infill (1h 10min)

95$

Up to 3 Weeks Infill (1h 20min)

115$

Up to 4 weeks Infill (1h 30min)

145$

Over 4 Weeks Infill (2h)

190$

Have makeup on? Lost more lashes than usual? Add more time for a fuller effect! (+15min)

30$

Lash Tint | For a stronger effect! (15min)

25$
6-8D+ Russian Volume Infills


Up to 2 Weeks Infill (1h 15min)

100$

Up to 3 Weeks Infill (1h 30min)

120$

Up to 4 Weeks Infill (1h 45min)

150$

Over 4 Weeks 6-8D+ Infill (2h 30min)

230$

Have makeup on? Lost more lashes than usual? Add more time for a fuller effect! (+15min)

30$

Lash Tint | For a stronger effect! (15min)

25$
1:1 Eyelash Extension

Individual Eyelash Extension
Classic 1:1


Classic Set (1h 15min)

130$
Classic 1:1 Infills


Up to 2 Weeks Infill (40min)

75$

Up to 3 Weeks Infill (50min)

85$

Up to 4 Weeks Infill (1h)

95$

Over 4 Weeks Infill (1h 15min)

130$
Old Lashes Removal (20min)
35$
Lash Tint | For a stronger effect! (15min)
25$
Have makeup on? Lost more lashes than usual? Add more time for a fuller effect! (+15min)
30$
Hybrid Eyelash Extension
50% 1:1 Lashes & 50% Volume Lashes

Hybrid Set (1h 45min)
160$
Old Lashes Removal (20min)
35$
Infills


Up to 2 Weeks Infill (1h)

85$

Up to 3 Weeks Infill (1h 15min)

105$

Up to 4 Weeks Infill (1h 30min)

135$

Over 4 Weeks Infill (1h 45min)

160$

Have makeup on? Lost more lashes than usual? Add more time for a fuller effect! (+15min)

30$

Lash Tint | For a stronger effect! (15min)

25$
Other Brow & Lash Services
Brow Lamination (45min)
90$
Brow Lamination + Shaping & Tint (1h)
100$
Brow Shaping + Tint (30min)
45$
Lash Tint | For a stronger effect! (15min)
25$
Lash Lift + Tint (1h)
100$