What are the types of eyelashes?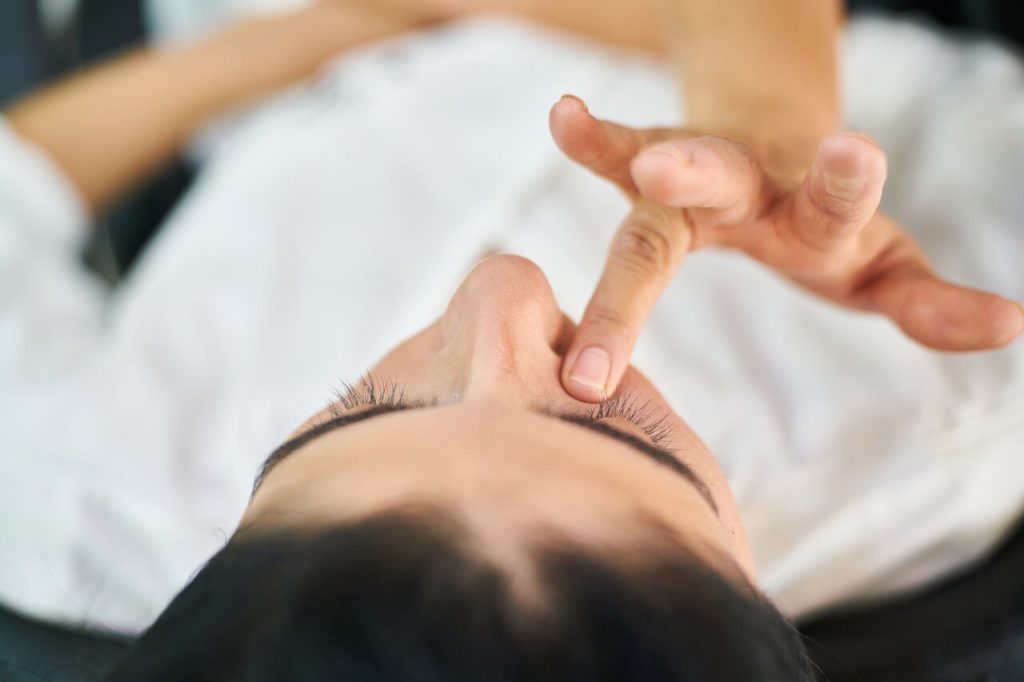 Eyelash styling is an increasingly common cosmetic treatment, which for many women has become an integral part of life! If you are among them, or just want to start your adventure with the world of thickened and extended lashes – read our article about the most popular types of eyelashes.
Mascara vs false eyelashes
For many women, eyelash mascara is time-consuming and requires spending the right amount of time both in the morning, when performing daily make-up and in the evening, when removing the make-up. The mascara can smear or crumble, spoiling the whole effect of the underlined eye. An alternative is an eyelash extension that saves time and ensures a beautiful look for several weeks at any time of day or night!
The cosmetic treatment of eyelash styling consists in gluing to the natural hair on the eyelid a false eyelash of properly selected length, thickness and twist. Fake eyelashes can be made of synthetic or natural bristle. Today we present the types of eyelashes that can be used in cosmetic stylizations – both for professional eyelash extensions and one-time sticking of an eyelash strip or tufts for a party or important event.
Mink eyelash extensions Sydney
One of the most popular expressions in the world of eyelash extensions is mink eyelashes. For some, the first association will be the way fake eyelashes are finished, for others it will be the name of natural hair obtained from fur. Mink eyelashes is a phrase introduced by manufacturers of this type of cosmetic products, not necessarily indicating the material of which the lashes are made. For the sake of uniformity, it is worth knowing that this term can be understood in two ways:
Siberian Mink, that is, eyelashes obtained from the fur of Siberian mink, they look very natural, they are also delicate, soft, fluffy and light. Eyelashes from mink are additionally hypoallergenic, they are not colored and they harmonies well with natural lashes. As natural materials, however, they can be affected by, among other things, weather conditions (e.g. high temperature, increased humidity). In addition, many female stylists and clients are faced with the dilemma of how the fur was obtained from minks and whether the animal suffered.
Mink eyelashes it is also a type of false eyelashes, which are referred to as matt eyelashes, resembling natural eyelashes. They are made of polyester fiber. They allow to perform applications in various volumetric methods.
Silk eyelash extensions Sydney
Silk eyelashes is another term that can be understood in the cosmetic world in two ways:
Eyelashes, which are made from natural silk proteins. They are characterized by lightness, softness and a delicate ply resembling the structure of natural lashes. Real silk eyelashes are thicker at the base and narrow towards the ends.
Silk eyelashes are a type of fake eyelashes made of polyester fiber, which guarantees the products strength, resilience and resistance to any kind of distortion. Therefore this type of fake eyelashes interact so well with natural eyelashes and look naturally. They have a shinier finish, which will certainly appeal to lovers of the so-called theatrical effect, but they are still suitable for everyday eyelashes styling. They are commonly used for all available volumetric lash extension methods.
As in the case of mink lashes, the term silk lashes does not have to refer to the material of which the lashes are made, but only to the characteristics specific to a group of products.
Cashmere eyelashes Sydney
Next to silk eyelashes and mink eyelashes, cashmere eyelashes are a hit on the eyelash extension market. They are also one of the most expensive eyelash styling products. They do not burden the natural eyelashes; they are lightweight and have different length. The effect is similar to styling using Siberian mink eyelashes. Cashmere eyelashes have a flat base, which makes it easier to stick them to natural hair. Naturally they have a strong black and saturated color. They are also characterized by their delicacy and durability, without weighing down the hair on the eyelid.
Synthetic eyelashes Sydney
This group of products can include the previously mentioned eyelashes (silk eyelashes and mink eyelashes – if we are talking about the type of finish), as well as products made of other materials. An experienced specialist selects such eyelashes to guarantee not only easy and trouble-free application, but also durability of styling and safety for the client. In our beauty salon we use only vegan products that have not been tested on animals: lashes, pads and other accessories. Synthetic false eyelashes are a good solution for people who are sensitive to the fate of animals.
Different types of eyelashes – which one is the best?
Successful eyelash application, which will satisfy you, depends on both the skills of the stylist and your expectations. If you only dream of a gentle eye contour and no mascara, our experts will advise you on the 1:1 method and the choice of mink eyelashes, which have a matte finish resembling natural lashes. These types of eyelashes are chosen for everyday styling for work, school, holidays or a date. If you want to visually lift your drooping eyelid, you can opt for the 2D volume method with the "open eye" or "doll eye" effect. If you want to have "this flash in your eye", you can choose silk eyelashes, which have a shinier finish. This is a good type of eyelashes for special events: parties, weddings or photo shoots. But it all depends on your individual preferences.
Which extension method to choose?
Method 1:1
Let's start with a standard and basic method of eyelash extensions. It is a 1:1 technique, which consists in gluing one fake eyelash to one natural one. On the one hand it is a guarantee of a magnetizing look, on the other hand – a natural effect. The method is used to lengthen and curl up the eyelashes. Thanks to this, the eye contouring looks denser, darker and even… healthier! The 1:1 method can be performed with any type of eyelashes and is ideal for everyday wear. The price of 1:1 eyelash extension is from $50 to $130. The cost depends primarily on the type of treatment, whether it is a half set, full set or maybe a glamour set. The application is completed at a cost of between $70 and $95.
2D-8D, i.e. Russian Volume
Many women have already fallen in love with a black fan on the eyelid. Russian Volume, which is the maximum density of eyelashes, perfectly highlights the eye. When using such a volumetric method, it is often not necessary to apply additional eyeliner or eye shadows. Russian Volume is most frequently used on various special occasions: for a wedding, proms, hen night, party, photo shoot, holidays. However, there are many women who decide to highlight their eyes so strongly also on a daily basis.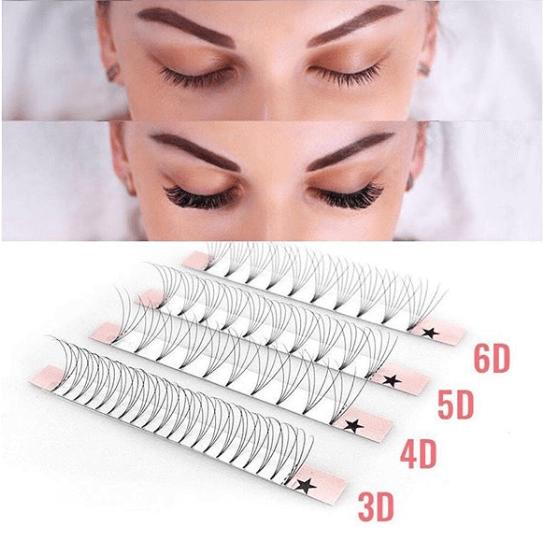 Photo: https://www.instagram.com/p/CBcnLIpplVb/
Eyelash styling effects
By selecting the right thickness, ply and length of fake lashes, you can achieve a variety of styling effects.:
Eyelash extensions: natural eye – gluing eyelashes of the same length and thickness as natural ones;
Eyelash extensions: cat eye – shorter lashes from the inner corner of the eye to the longest from the outer corner;
Eyelash extensions: open eye – strong thickening and extension of eyelashes in the middle;
Eyelash extensions: doll eye – a solution for those who care about the volume of eyelashes all over the eyelid;
Eyelash extensions: fox effect – cat's eye shape, with strong extension of the lashes in the outer corners of the eyes;
Eyelash extensions: squirrel lash styling – similar effect to the cat eye and fox eye, with eyelash length increasing even further from the middle of the eyelid. You can see a smooth transition along the growth line.
The choice of the effect depends on the client's individual preferences, the twist of an artificial eyelash and the shape of the eye and face – each type of beauty can be matched by different visual effects. Therefore, it is important to choose a beauty salon that approaches each client individually.
What eyelash effect to choose for your eye shape?
Regular eyes – all volumetric methods and effects;
Small eyes – medium length eyelashes and strong thickening is recommended;
Large and round eyes – only gentle extension of eyelashes and thickening with 1:1 method will be best for maximum natural effect;
Narrow and elongated eyes – a cat or fox eye or squirrel effect is recommended and ⅔ of short and medium lashes and ⅓ of long lashes are used;
Convexed eyes – we recommend a strong thickening, but without using long eyelashes;
Deeply set eyes + drooping eyelid – strong thickening of lashes with the open eye or doll effect;
Eyes wide apart – we recommend using shorter eyelashes in the outer corner of the eye and strong thickening the eyelashes from the inside;
Eyes narrowly spaced – in this shape it is advisable to apply longer eyelashes and strong thickening in the outer corners of the eye, thanks to which the eyelashes will optically stretch outwards.
As for the type of eyelashes: mink lashes will be more matt, making them suitable for everyday use, silk lashes more shiny – for special occasions, and cashmere, Siberian mink or silk protein will resemble natural eyelashes and are suitable for any occasion. Using all these types, you can extend or thicken your natural lashes using various volumetric methods.
FAQ:
1. Which type of eyelashes is the best?
Currently, a type of eyelashes appreciated by stylists are synthetic eyelashes made of high-quality materials that are safe for the skin and eyes.
2. How much does it cost to get fake lashes?
The treatment recommended by experts is eyelash extension, which costs from $ 50.
3. When is it worth doing?
It's a solution for people who want to underline their look both on a daily basis and on special occasions.